I will be playing at Trim Castle hotel wedding fayre this coming Sunday, 22nd February 2015, between 2 and 5pm.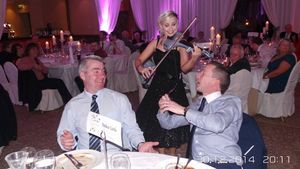 Looking forward to playing here again and meeting more Brides and Grooms to be.
It is the perfect hotel for weddings with the most amazing views of Trim Castle from The Great Hall. 
Trim Castle wedding fayre 22nd Feb 2015